CARNIVAL MIDWAY HOURS:


Thursday, June 22: 5:00pm - 10:30pm

Friday, June 23: 5:00pm - 12:00 midnight

Saturday, June 24: 2:00pm - 12:00 midnight

Sunday, June 25: 12:00 noon - 7:00pm





---
​
MEGA PASS WRISTBANDS ON SALE NOW!!Discounted Pre-Sale Price: $50 (same as last year)

Good for unlimited rides during the entire 4-day SJC Fest


Purchase VOUCHERS at these locations:

- Parish Center Office: Monday - Friday, 9:00 am - 4:00 pm

- SJC School Office - See Val Nelson

- After All Weekend Masses


- Online by clicking this link:
www.stjohnofthecross.org/product/mega-passes-2017/
Upon purchase, you will receive a numbered MEGA PASS VOUCHER
that must be exchanged for your MEGA PASS WRISTBAND at the
Redemption Booth during the normal Fest hours listed above.
Only a limited number of MEGA PASS VOUCHERS will be sold

at the discounted price!

The price of a MEGA PASS WRISTBAND will be $65 during the Fest.
All MEGAPASS WRISTBANDS are non-transferable, non-replaceable and non-refundable.
---
DAILY UNLIMITED RIDE PASSES

Unable to attend the Fest all 4 days, but interested in unlimited rides?

​Daily unlimited ride passes will be sold at the Fest Carnival ticket booth on

Thursday evening, June 22nd, and all day Sunday, June 25th.

​The cost is $25. The passes can only be used on the day they are purchased.



---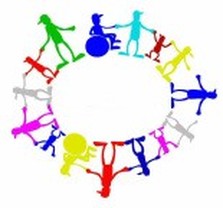 ​SPECIAL NEEDS EVENT


St. John of the Cross Parish welcomes

special needs children, adults and their families to enjoy our Special Needs Event!


Come join us for free carnival rides and games!


Friday, June 23rd, 10:00 am - 12:00 noon


This event is for special needs children, adults and their families only and

will be closed to the general public.


The SJC Fest will open to the general public on Friday at 5:00 pm.


​
For more information or to register large groups,

​please call (708) 646-4888.
---
2017 CARNIVAL RIDES

​Returning favorites: Tilt A Whirl, 1001 Nachts, Sizzler, YoYo Swings, Dizzy Doggies, Merry Go Round, Fun Slide, Mississippi Train, Go Gator, Fun House, Scooter

​NEW THIS YEAR: Wet Boat, Power Surge, Starship 3000