THURSDAY, JUNE 22

​Headliner: CHICAGO TRIBUTE ANTHOLOGY

www.chicagotribute.net/CTA/Home.html​Time Performing:
7:30pm - 10:00pm
A driving rhythm section, powerful horns and authentic vocals combine to recreate the sound of one of the most popular and enduring bands of all time and this year's Rock Hall of Fame Inductee: Chicago!
Come join us Thursday night as we kick off SJC Fest 2016. It will surely
Make You Smile
!!
Other Thursday Night Performers: Paul Strolia www.paulstrolia.com/
​ 5:00pm - 7:00pm
---
---
FRIDAY, JUNE 23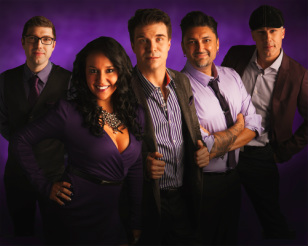 ---
---
SATURDAY, JUNE 24
Headliner: The Breakfast Club

www.breakfastclublive.com/ Time Performing:
8:00pm - 11:00pm
St. John of the Cross welcomes The Breakfast Club to SJC Fest 2017! Get ready to moonwalk your way down memory lane with this high-energy 80s dance/rock cover band!
Other Saturday Performers: Dirty & The Dishes
​ 2:00pm - 3:00pm

​ The Millennials www.reverbnation.com/themillennialsband
3:00pm - 4:00pm

Door Number Three
4:00pm - 5:00pm​ The BluMax Trio
5:00pm - 7:00pm
​
---
---
SUNDAY, JUNE 25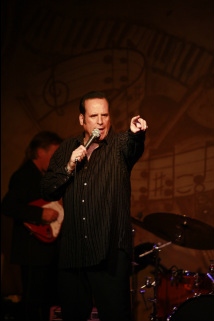 Sunday Evening's Headliner: THE TONY OCEAN SHOW

www.tonyoceanmusic.com/​Time Performing:
5:30pm - 7:30pm
Back by popular demand, Tony Ocean's upbeat style embodies a time from the past that will be popular as long as we still enjoy the music of Frank Sinatra, Dean Martin, Sammy Davis, Jr., Bobby Darin, Tony Bennett, Tom Jones and other crooners of the past.
Please make plans to see the performer critics call the "ultimate crowd pleaser" on Sunday night!
​
Other Sunday Performers: Tooromeen Irish Dancers
​ 1:00pm - 1:30pm
Beyond Words Dance Company

beyondwordsdancecompany.com/
1:30pm - 2:00pm
Double Identity www.doubleidentityband.com/home
2:00pm - 3:00pm

Suburban Jazz Ensemble
3:00pm - 5:00pm
---