RSVP FOR VOLUNTEER APPRECIATION DINNER!
Were you one of the hundreds of volunteers who helped out at this year's Family Fest? If you were, you are
cordially invited to an Appreciation Dinner to be held on Thursday evening, September 1, in the Parish Center.
A reception will begin at 6:30 pm, dinner at 7:00 pm.
An electronic invitation was recently emailed to all volunteers. As noted in the e-vite, RSVPs are being handled
through SignUp Genius. Please go here to:
RSVP
We respectfully ask that anyone planning to join us
respond by August 26
.
If you have any questions, please contact Dave Bennett at
davidbennett21@comcast.net
.
We hope all volunteers will be able to join us as we celebrate another great Festival
and thank all who made it such a wonderful success!
- SJC Fest Planning Committee


********


SJC PARISH COMMUNITY WOULD LIKE

TO THANK YOU TO ALL OUR

SPONSORS, VOLUNTEERS AND GUESTS!

WE HOPE TO SEE YOU NEXT YEAR!



​June 27th UPDATE

SUNDAY

SPLIT THE POT WINNER

​$774.00

TICKET # 0885276



SATURDAY

SPLIT THE POT WINNER

​$767.00

TICKET # 0210557
​

FRIDAY

SPLIT THE POT WINNER

​$880.00

TICKET # 0787157




THURSDAY

SPLIT THE POT WINNER

$455.00

TICKET # 0849635

TO CLAIM YOUR WINNINGS BRING YOUR

WINNING TICKET TO THE PARISH CENTER

TO CLAIM YOUR PRIZE


******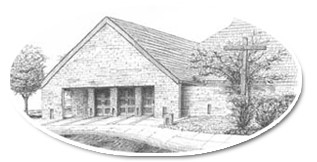 St. John of the Cross Parish
5005 South Wolf Road ~ Western Springs, IL ~ 708-246-4404